29 Apr 2009
Posted by Dave under Dave's Thoughts
Now and then we take the kids to see a movie and, sometimes, they leave a little to be desired as grownup entertainment.  But sometimes, there are things about a kid's movie that are really quite engaging  – though not likely in the way the director intended.
Yesterday we took the kids to see "Monsters vs. Aliens", not the 3D version though – our free passes (thanks, Barry!) were only good for the regular strength version.  Every time the main bad guy, an alien named Gallaxhar, showed up I couldn't help thinking that if the villian schtick doesn't work for him, he could make a nice living selling ShamWow…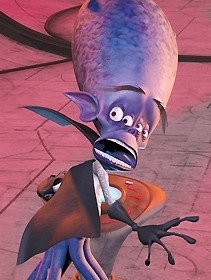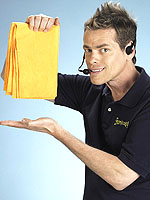 That Gallaxhar has 4 crazy eyes, not just 2!
That's gotta be good for business.