06 Nov 2010
Posted by Dave under Dave's Thoughts,Photos
The first week of November has been marvelous with clear sunny skies and warm temperatures – I'm pretty sure that the worst day this week was better than any day in September!  At least that's how I remember it, don't go confusing me with any facts to the contrary…
With such fine weather it was only natural to try and squeeze in the second hike of the year with my brother Scott.  (My second hike, not his – Scott's been out 16 or 17 times.)  The days are getting pretty short and mornings cool – we didn't get out of town til after 9:00 and I had to be back to Calgary by 3:00pm, so we picked something close; Heart Mountain, just south of Exshaw. I've never gone up the mountain, just up Heart Creek and that was at least 25 years ago.
The trail is a pretty steady uphill grunt and I don't think that I was going as quickly as Scott normally would.  The trail is up the north face of the mountain and it was cool in the wind with no sunshine to warm things up.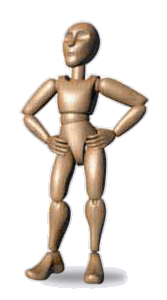 There are a couple of little scrambly bits near the top but we stopped just before the second one as we'd used up half of our time.  I was a little disappointed not to make it to the top.  The disappointment did fade some on the trip back down when my knees started to give out.  The last half hour getting back to the car was pretty painful and I was glad that we'd not gone any further!
It was a good outing, but boy, am I ever stiff and sore now.  I'm just not used to that kind of effort.  I'm wondering if it is possible to rename the trail to "Robaxacet Ridge"…