02 May 2011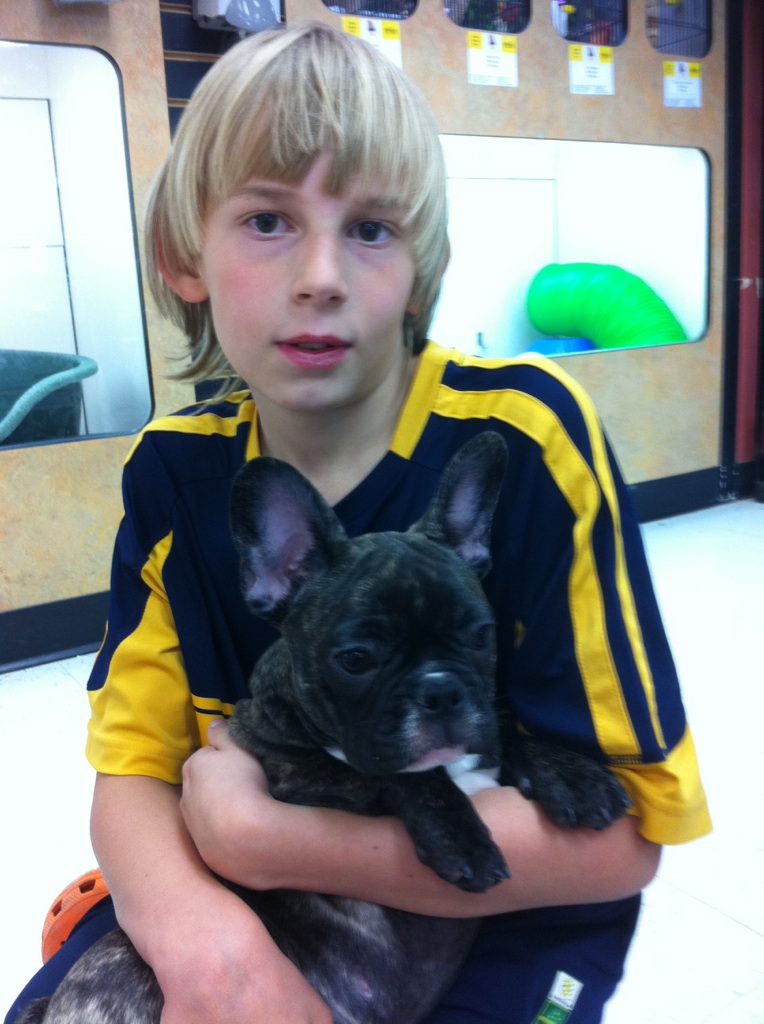 Three years and 1 day after we lost Shadow to cancer, we have a new addition to the family. This is Chloe, she is a brindle french bulldog born on 2 January 2011. We just picked her up this evening.
It will be really nice to have a dog in the family once again. This picture is of Mark and Chloe when he and Brenda first saw the dog yesterday. We'll get some more pictures up in the next few days.
… got any puppy training tips for us?