28 Jun 2013
Posted by Dave under Dave's Thoughts,Family
Marineland! Today we were in Thorold at The Inn at Lock Seven.   A great little motel where all the rooms face the Welland Canal. After our breakfast we head to Niagara Falls and went to Marineland.   It was overcast and drizzly on the 20 minute drive there so we stopped at Walmart on the way to buy umbrellas and ponchos. For the first couple of hours, it looked like we would be ok and that we would stay dry.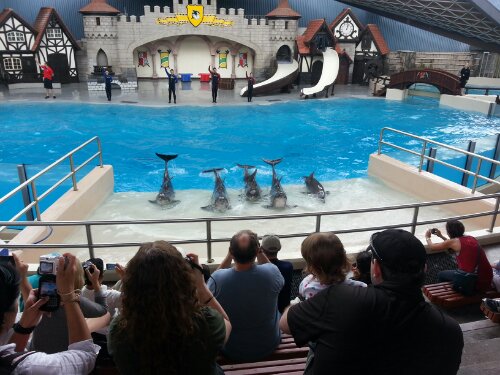 We saw the beluga/seal/dolphin/walrus show, fed the deer, saw the killer whale and got a bite of lunch. Then we decided to make the long trek to the rides. It's quite a walk. The park was pretty quiet so we had no lines for any of the ride and would get off & right back on again.   Thst was actually a bit rough for me, I just don't do as well on the spinny rides as I used to!  Our fortunes started to change on the 2nd trip on the Sky Screamer – the intermittent drizzle turned to a steady rain. By the 3rd run on the Dragon Mountain coaster (4 loop the loops!), it was pouring. The ponchos and brollies just weren't enough so we sploshed back towards the main gate – just in time for the final dolphin show of the day. By the time it was over the rain had stopped, so the kids legged it back to the rides. By the time Brenda and I caught up with them it was really pouring.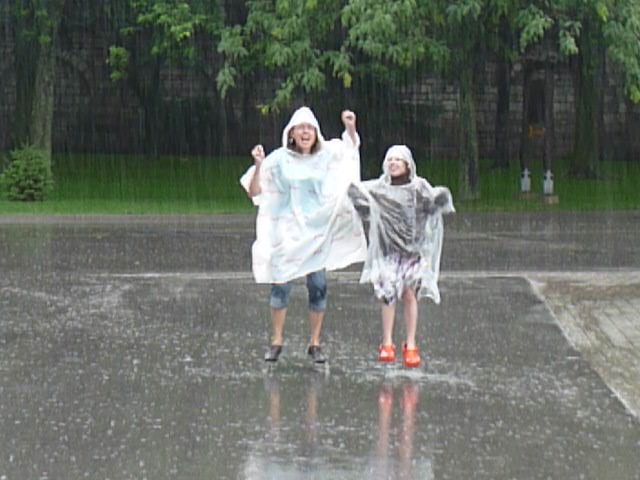 That was enough – we splashed our way back to the rental van, cranked up the heat and head back to the motel. Picked up a pizza on the way and ate on our balcony watching the lakers "climbing the mountain"  on the canal.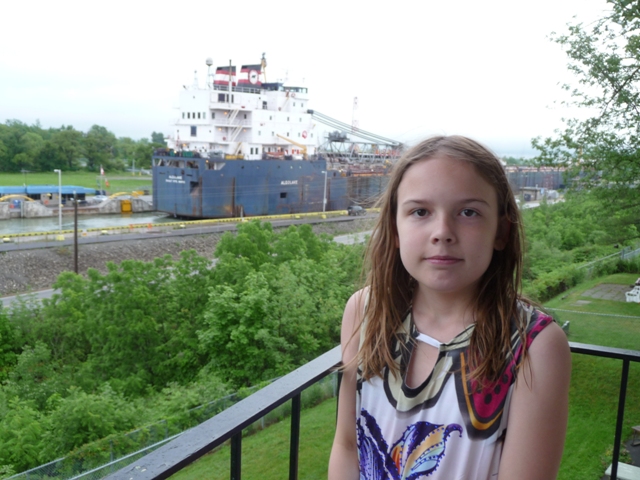 It was a pretty fun day!