24 Nov 2013
Posted by Dave under Mr. FixIt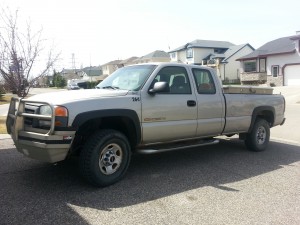 Another weekend and another repair project. It's been quite a year for repair work, mostly plumbing (kitchen tap, shower valve, toilet valve) but some vehicle work too. This weekend it was the Behemoth (our 2004 GMC 3/4-ton work truck) that needed help. Heater fan stopped working on the highest setting some time ago, but I didn't worry too much because the other four fan speeds were more than adequate.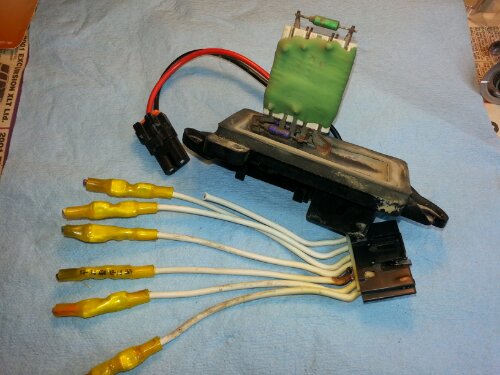 Then two weeks ago Brenda had to go out of town and the weather was nasty so, she took the Behemoth – aggressive tires and 4-wheel drive.
On that trip the heater fan worked only intermittently, to get heat where it was needed you had to wiggle some wires under the glove box. Time to do some research. It turns out that the culprit is a big ol' resistor in the duct work near the blower motor.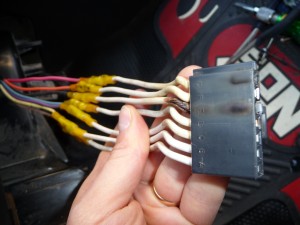 It is in the air flow and has a tendency to corrode in all the warm, moist air and fail. Couple of web forums mentioned how it's not usually a big deal unless it catches fire…
Good enough for me! Off to the parts store for a new resistor ($60). Today was warm (+5°C and chinook winds) so after lunch I had a go and immediately hit a problem when I saw the connector. Insulation burned right off one wire and two pins scorched and melted. Not to mention that, judging by the butt connectors, it's not the first time this has had to be done.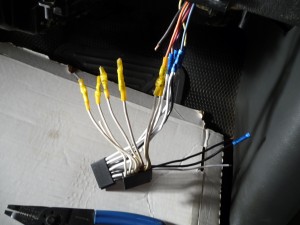 So, off I went, it took visits to three Part Source stores and one NAPA, but I finally found the correct harness connector. It took 2½ hours before I got home and working again, needless to say that the day was no longer quite so warm and my light was gone. D'Oh. Fortunately the repair was straight forward, if a little hard on the back working in the passenger foot-well. I considered soldering the joints but just didn't have enough hands for that, so it was back to the crimped butt joints.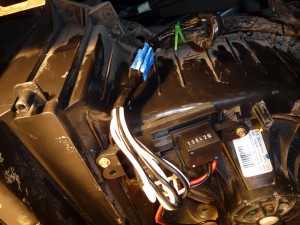 It all went back together pretty smoothly and works quite nicely – even on fan speed 5. So now the Behemoth is good to go for the next winter road trip in the snow. We are going up to Red Deer tomorrow night to catch a (hard to get tickets for) theatrical showing of the Doctor Who 50th anniversary episode. Hopefully the weather will be fine and the roads clear, but if not, we are ready!