31 Oct 2013
Posted by Dave under Dave's Thoughts,Family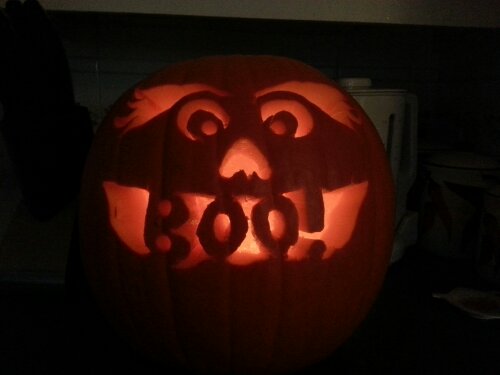 The kids love the Boo!  Jack-o-lantern. It is a staple every year at our house on Halloween. This is how last year's version of the Jack-o-lantern looked.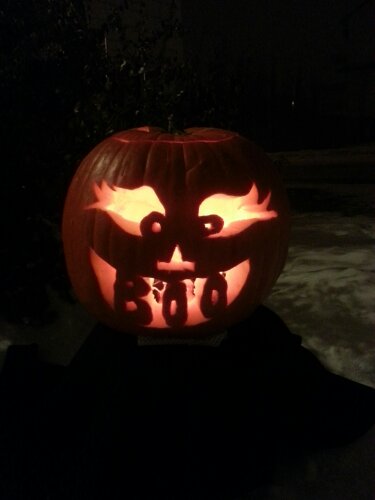 For extra value, last year we had a second pumpkin and I stuck a kerosene soaked roll of toilet paper inside and set it alight – that was some fiery goodness.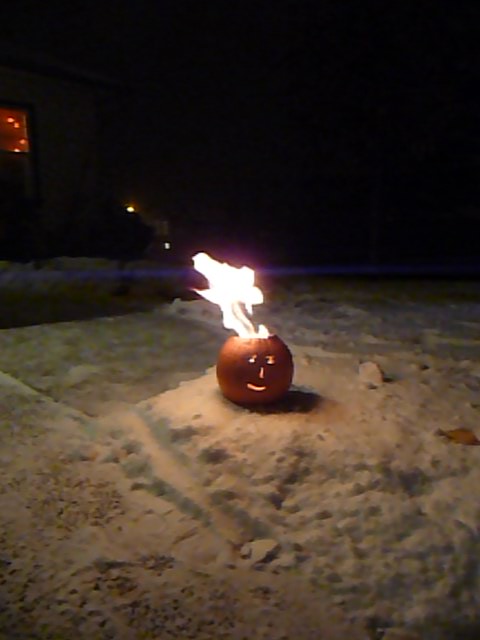 Not to be outdone by a gourd, Brenda put on her bright orange fright wig and matching scary eyelashes: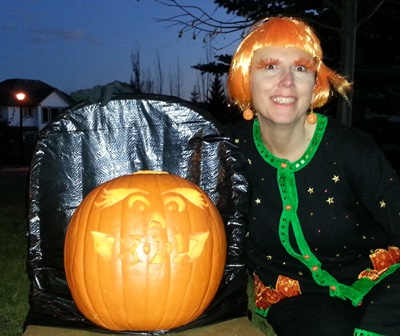 Nice night, though, +8°C with at bit of wind at 7:00pm. The snow we got last weekend has melted away and it's a nicer evening than last year's Halloween.