16 Feb 2015
Posted by Dave under Dave's Thoughts,Family
We headed up to Rocky Mountain House on the Family Day weekend to hang out with family there. It was also Valentine's Day, so we had the older kids pick up pizza and keep an eye on the younger cousins at Barry and Breana's while the adults had a nice dinner together at Ronny and Carla's. We made it a bit of a pot luck and had a really nice evening with the 6 of us.


Brenda brought hibiscus flowers (in syrup) that we floated in the sparking wine, it was very exotic!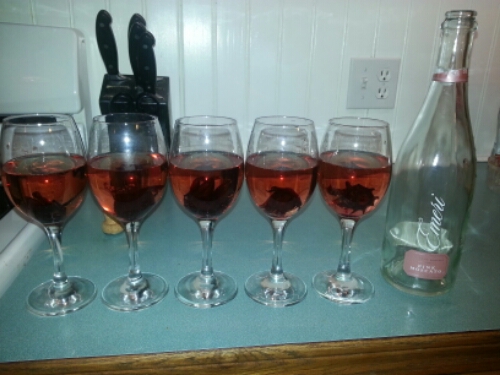 This was the view on the drive up – a glorious late winter day.