06 Jan 2012 12:27 pm
Posted by Dave under Dave's Thoughts
Motorbike riding!

Actually, given that this is southern Alberta there are no really reliable signs of spring. This is more like a sign of an unusually lengthy period of chinook weather. A chinook is a warm wind that blows across the Rockies, devouring the snow and causing motorbikes to appear. December 2011 was warmer than we've had for a few years (although I did manage a Christmas day motorbike ride in 2006), between 15 Dec and today only 1 day has not had a positive daytime high temperature. In fact, the high was +10 °C or better four times and one overnight low was even +4 °C.
Anyway, this is the first time that I have ever been able to ride in January – it took over 12 riding seasons, but I've now ridden in every month of the year (at one time or another). To top things of, Brenda and I are heading to the Calgary Motorcycle Show today, where we can dream about riding in the Spring-time when it really does arrive.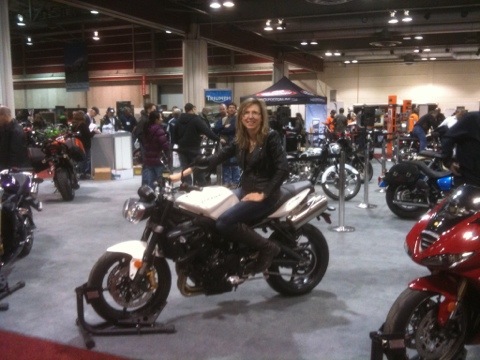 Leave a Reply
You must be logged in to post a comment.