09 Jun 2014 07:11 pm
Posted by Dave under Dave's Thoughts,Photos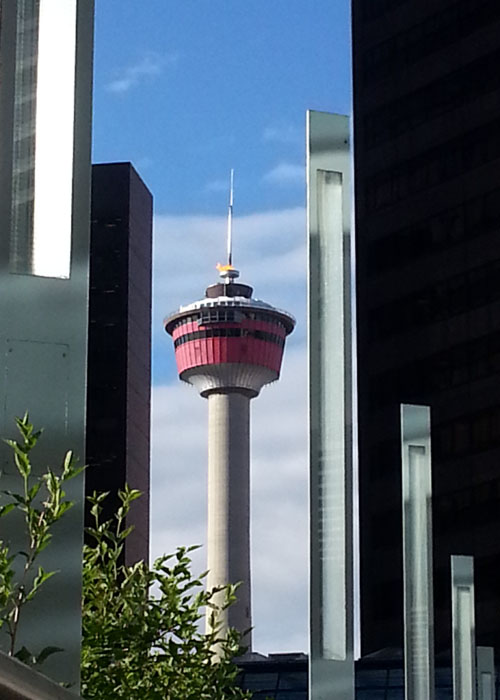 When we got up on Friday morning, I looked out our bedroom window and noticed that the flame on the Calgary Tower was lit.  I can't remember the last time that I saw the flame at the top of the tower, and it seemed kind of unusual at 6:30 in the morning.
Later in the morning, I heard on the radio that the flame was lit to mark the Olympic Celebration of Excellence. I'm not quite sure what that even means.  It was probably excellent, though.  Especially since the flame was burning so brightly … and excellently.
The cloud cover cleared out, and by the time I got to work downtown, it was quite sunny and bright out. I took the picture above from the stairwell going up to TransCanada's +15 level patio from 4th Avenue SW.  I've always liked the view that you get of the tower from that location, framed by the patio light standards and the two Suncor Energy Center towers.
Leave a Reply
You must be logged in to post a comment.