17 Mar 2015 06:08 pm
Posted by Dave under Dave's Thoughts,Family
Happy St. Patrick's Day!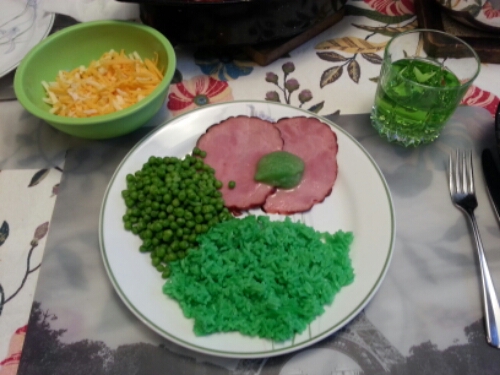 This is what appeared for dinner today.  It's is hard to imagine how the Irish survived prior to the invention of green food colouring!  Everything looked like it should have a slight minty flavour, but thankfully it did not. I do have to say that green rice is oddly mind-bending.  For dessert, I think that Brenda has found a recipe for home-made "Shamrock Shakes", that has got to be an improvement over the green-tinged dinner.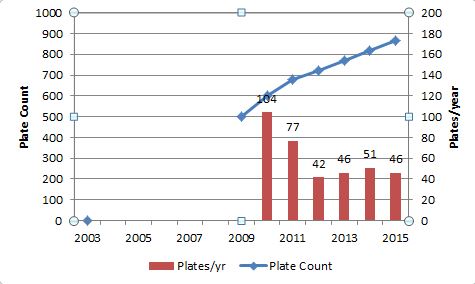 And, of course, in other news – today is my license plate game anniversary.  As you surely recall, I began the noble quest on St Paddy's Day back in 2003.  Sadly, I have to report that the pace of progress remains woefully slow.  This year ended at plate 865, only 46 new plates seen in the last 12 months.  I definitely have settled to a new lower level of plates spotted per month ever since my commute has switched to public transit. The 4-digit plates haven't helped, particularly as they make up the majority of plates now. At this rate, you can look forward to about 3 more annual updates!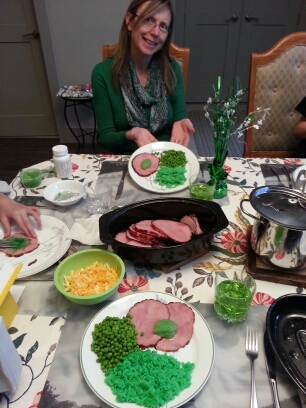 Leave a Reply
You must be logged in to post a comment.