31 Dec 2017 09:23 pm
Posted by Dave under Family,Photos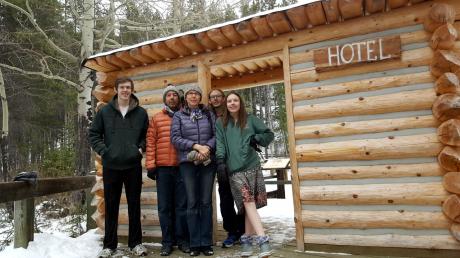 As 2017 winds down and frigid weather has us hunkered down for the holidays, we would like to wish each of you the very best this Christmas season and for the coming new year. Reflecting on the year as the last day of the year slips away, we are very grateful for all that we have, for friends and family and for each other. Last Christmas, we were just getting back on our feet after a long spell of unemployment as Calgary struggled with low oil prices and the ripple effect through the entire economy. A year later, we have undone most of the "robbing Peter to pay Paul" but it will be another year yet before we get back to where we were in 2015. Yet, we are thankful for all we have, as we know many who are still looking to fully get back to work.
Steven, who is 20, completed his Information Technology program at SAIT and has been pursuing that elusive first job – not an easy task in the current climate in Calgary. Some estimates say that there are 5500 out-of-work IT professionals in town and Steven is one of that number – with a newly minted diploma the competition for even entry level roles is quite fierce. Despite having interviews – sometimes second or third call backs – Steven has yet to get the job offer that he needs to get launched. The difficulty in getting started seems much like the troubles that I had back in the 80's. Other than the job search, Steven has taken to challenging the various "locked room" escape challenges with his friends – they seem to be quite good at it – figuring their way out of some of the more difficult puzzle rooms in the city.
Mark is 18 and finishing up his high school, his grades are good and he is involved with the school's extra-curricular theater group – they will be performing James and Giant Peach. His big event for the year was a 10 day trip to Europe with his classmates, as part of the preparation he did a really good presentation on the meaning of the Battle of Vimy Ridge to Canadians. Other school activities have been a little lighter this year as Mark has been focusing on making sure that he does well on his diploma exams so that he can meet university entrance requirements. At this time, Mark is applying to a few schools and is hoping to get a degree in Biology. Just before Christmas, Mark was accepted at Mt Alison in New Brunswick – I think that this is his preferred school, but there are other contenders yet to respond. It is interesting to see him alternately excited about the prospect and apprehensive – just like every 18 year old before him!

Alyssa is in high school now, taking her Grade 10 through virtual on-line courses. Her interests still tend to artistic and creative pursuits – sewing and drawing are her current pursuits. She's been learning to use a "creative pen tablet" – a computerized drawing pad that allows her to create artwork directly on her computer – spending hours drawing. She is very keen on animals and is slightly disappointed that we don't have a cat – notwithstanding the allergy problems that would cause in the house!
Brenda has had quite the adventurous year having worked as a tour guide in Banff and the Rockies for a couple of week-long tours (including one with grandparents and grandchildren), teaching knitting and spinning classes at a local wool and yarn shop and 2 days a week working at the airport. The knitting, and fibre arts in general, have been an increasing focus for Brenda and it will be interesting to see how the teaching opportunities develop over the coming year.
For me, the work at Husky continues to be interesting and engaging – my current contract runs until next September and I am hoping that there may be a possibility of converting to a permanent role there. While contracting is fine, a little stability wouldn't hurt! On the personal front, the MG has been a
big focus
for me this past year; I learned quite a bit while doing repairs and still managed to get some driving in. I am looking forward to getting some more gardening in next year and landscaping the back yard to improve the layout.
Last, but not least, is Ruby. We've had her for about 3 weeks now and she has definitely become part of the family. Losing Chloe was a blow to us all and we certainly were not thinking that we'd have a new puppy only 3 months later, but Ruby is very sweet and has really settled in. And, we are quickly being reminded how much work a young puppy is! The mischief never stops while Ruby is awake – she is growing quickly and learning the routines quite well, as are we.

As the old year fades away and the new year begins, we wish all a safe, healthy and happy 2018!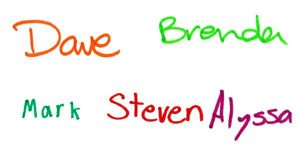 Alternative Image Formats
Get the main post image in larger sizes:
Comments Off on Merry Christmas!!