15 Oct 2007 11:02 pm
Posted by Dave under Dave's Thoughts

I quite enjoy the fine autumn days on the prairies; clear skies, mild temperatures and the endless vista of farmer's fields. Today was one of those days – really, it was too nice to be stuck in the office. Once the workday shackles were loosened I headed home on my motorbike, the long way home. I headed north out of Calgary and then east to Delacour and past Keoma and north to Irricana. Then I turned around and went south to the Trans-Canada and then home. It was just over 100 km and almost certainly the best commute in recent memory!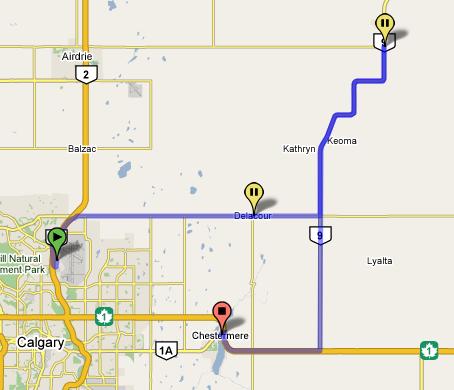 One Response to "Autumn"
Leave a Reply
You must be logged in to post a comment.