24 Dec 2009 02:44 pm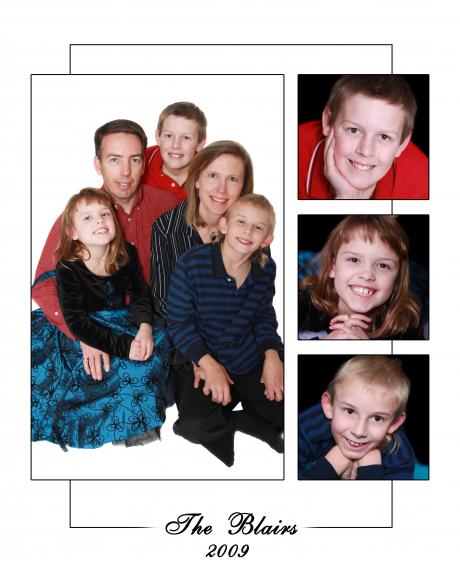 As the kids begin to count the hours left until Christmas Day, rather than the days, we'd like to just take a moment to reflect on the year quickly passing and take the time to wish all of our friends and family, near and far, a very merry Christmas and a happy New Year.
As seems always to be the case, 2009 has slipped by in a greater rush than I thought possible. The past 12 months were good to our family as we were able to spend time together learning and playing, working and traveling, resting and adventuring. Alyssa is old enough to keep up with the pace of our activities and Steven is not yet old enough to think that doing things with the whole family is lame. This means that we've been able to have some really great family times together ranging from simple games nights at home to family swims on Friday's after school to our "full strength" holidays to BC and California.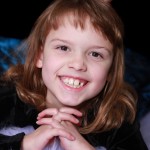 Alyssa is just a sweetie!  Definitely our favourite daughter!  She is 7 and is a bright, inquisitive, artistic girl.  She is in Grade 2 this year and seems to be very much enjoying her class; her teacher this year taught Steven in Grade 6 last year!  Artistic pursuits of all types continue to be Alyssa's biggest interests – drawing, clay classes in the summer, learning to crochet with Oma, cutting, gluing, making collages  – any tactile project.  Alyssa is becoming a good reader and we try to sit together for 20 minutes each night to read together, taking turns with each page as we go.  Alyssa continues to be a pretty rough and tumble girl who likes to keep pace with her brothers, but still has the nicest dresses around!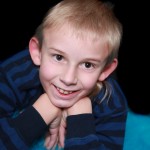 Mark is in Grade 4 this year, he has a very good teacher and is enjoying school as much as any 10 year old boy will admit to!  He works hard at school and is doing well this year.  Mark's reading has come a long way in the past year or so and now he loves to read independently, so we are really proud of him for that accomplishment.  Mark is still crazy about animals and constantly wonders if we will be getting a new dog (or a snake, or a guinea pig, or a lizard, or…) any time soon!  In the meantime, he has got a little fish tank with a few danios and some frogs; he's very diligent about feeding them, but still needs help with the water changes.   If you ask him about the future, he still will tell you he'd like to be a dolphin trainer when he grows up – so he was very excited to get a chance to swim with the dolphins as Sea World in San Diego during our California holiday.  I think that was the highlight of his year.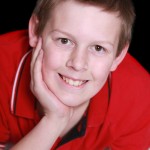 Steven, suddenly, is a big kid – his shoe size is the same as mine and he seems to be growing taller almost by the minute.  Steven is 12 and in Grade 7 now, and starting to seek out his own place in life at school, church and in the home as the teen years are just around the corner.  Steven is taking on more significant responsibilities, like babysitting his siblings, so that Brenda and I can get out occasionally – he took the Red Cross Babysitter's Course this year and has a pretty good head on his shoulders.  Steven's interest run towards computers, mostly games right now, but I've been encouraging him to look under the hood and learn a bit about how computers actually work and he's helped me with a couple of computer rebuilds.    Swimming lessons were the sporting activity of choice this year (for all three kids), but I think Steven did miss gymnastics, which he'd done the last couple of years.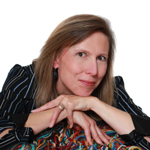 Brenda would probably tell you that the main focus for her these days is driving… to school, to work, to appointments, to the grocery store,  to just about anywhere and everywhere.  There certainly is a lot of driving to be done with all of the activities we seem to have on the go.  When Brenda isn't driving, she's busy with her work and volunteer activities at the kid's school.  Brenda is working one day  a week in the school cafeteria and also as a substitute teacher's aide.  This leaves lots of time to be engaged in volunteer activities ranging from helping in Mark and Alyssa's classrooms, to running a monthly Parent Breakfast meet 'n greet, to sourcing replacement parts for broken playground equipment.  This on top of keeping our home running smoothly day in and day out!  Brenda also continued her adventure in motorcycling and has continued to gain confidence and proficiency on her SV650.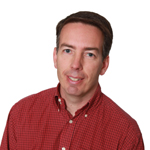 I've had an interesting year, my work place at General Dynamics has tightened it's belt and let about 20% of the staff go, but my position has, fortunately, been safe.  My team is smaller now, however, and the workload hasn't diminished proportionately.  It will likely continue to be a challenge through 2010.  On the home front, I've continued to dabble in computer geekery, including creating a virtualized server farm in the basement to host things like this blog and our email and centralized disk storage.  When my brain needs fresh air, the motorbike always beckons and now that Brenda rides (and Steven babysits), getting out for a ride and a chai is always a welcome break.  Last years saga of ear infections and temporary deafness has come to a conclusion with endoscopic sinus surgery in November.  The surgery went well, but recovery continues to be slower than I'd hoped as a post-surgery infection knocked me for a bit of a loop.  I'm definitely looking forward to breathing easier in 2010!
As a family we enjoyed a couple of great vacations this year.  In February, we went to Disneyland and then to San Diego for 10 day which was a fine time for the whole family as we saw and did things that each of us really enjoyed.  If you haven't followed our blog, the February entries have some more detail (if you are interested!).  In the summer we took 2 weeks and went to the west coast spending time in Vancouver, Victoria and at Capernwray Harbour on Thetis Island (you can check out the early July blog entries, if you like).  I took Fridays off again this year for the rest of July and August and we had long weekends to enjoy either for day trips or just to relax at home.  I've included a few pictures in the gallery below to give a bit of the flavour of our year.
As we anticipate Christmas Day and having our family gathered together to share a meal and some time with each other, we wish that your Christmas will be filled with joy also.  Have a merry Christmas and a happy 2010!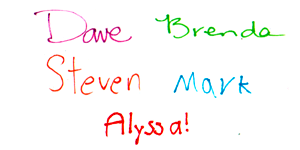 Alternative Image Formats
Get the main post image in larger sizes:
One Response to "Merry Christmas!!"
Mandy on 25 Dec 2009 at 11:20 pm #

Hey gang! Just had to drop a line and tell you two things I loved about your posting(s). 1. The picture of Alyssa in the vehicle with the wind flying through her hair and the joy on her face! 2. The July post of Brenda as 'honorary brother". I laughed so hard! Much love to you all!
Leave a Reply
You must be logged in to post a comment.