13 Apr 2008 11:45 am
Posted by Dave under Dave's Thoughts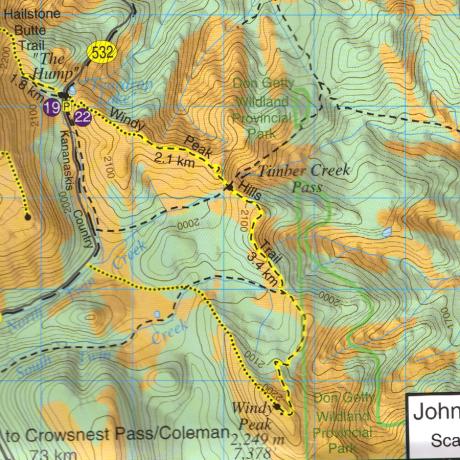 Saturday was a fantastic clear day in southern Alberta, a perfect day for a hike. My brother Scott is a fairly avid hiker/scrambler and wanted to hike the Windy Peak ridge in the southern Kananaskis. Our brother Brian joined us and we headed out late in the morning south through Okotoks and Black Diamond. We made a quick stop at the Okotoks Big Rock on the way through.
We got to "The Hump" on highway 532 about 12:30 and headed up the ridge. It's a fairly easy walk and there was only a little snow left to deal with. The day was absolutely perfect – sunny, clear, about 18 °C and as calm as I've ever experienced in the mountains. The stillness was impressive, usually those ridges are just blasted by wind.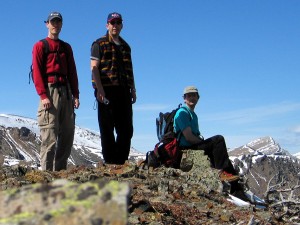 We walked about 2 km or so to the 2nd peak along the ridge (just before Timber Creek Pass on the map) where we stopped and had a late lunch. The view across the foothills and out onto the prairie was spectacular. We could even see the buildings in downtown Calgary on the horizon – almost exactly 100 km away as the crow flies. We started too late in the day to go much further and we could see that there was more snow along the next section of the trail so we headed to the truck and back to the city.
Hopefully this is a good start to doing a little more hiking this year, I can't remember when I last went on a hike this early in the season.
Alternative Image Formats
Get the main post image in larger sizes:
Leave a Reply
You must be logged in to post a comment.